Ultimate Guide for First-Time Home Buyers in Finding the Right Mortgage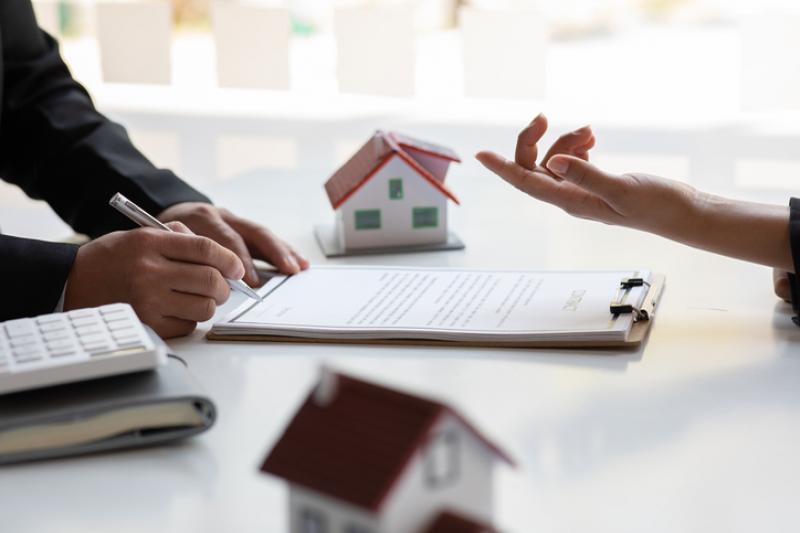 Choosing the right mortgage can be overwhelming and stressful if you don't know where to start. There are many different types of loans, from fixed-rate to adjustable-rate mortgages. Which one should you choose? And what do you need to do next once you've picked out your mortgage loan? Here are steps for first-time home buyers searching for the right mortgage, including tips on choosing your mortgage loan, checking your credit score, and what type of down payment you will need.
Get Pre-Approved
Before you start shopping for a house, it's crucial to decide on a mortgage loan. To get started, talk with a professional lender about your plans for the next few years, including whether you will be refinancing. The lender will explain the different types of loans available and recommend one based on your financial situation and needs. Once approved, the lender will give you an official document stating how much of a mortgage loan you approve.
Shop for a Mortgage Loan
Once you decide on a mortgage loan, you can begin your home search. Of course, the first place to look is the local MLS (Multiple Listing Service) - a service that allows anyone to look at listings of houses and make offers before moving on to the homes they want to purchase. Look at different neighbourhoods and different types of places, such as those with swimming pools, unfinished basements, and others. Within this point, you may want to look at foreclosures and short sales.
Choose Your Home
Once you have found a house you want to make an offer on, the next step is to give the seller an offer in writing. Make sure not to overlook any of the small details, such as what appliances come with the house and whether or not you will be able to get a loan on the property. Once you have a written offer, you'll need to begin the home inspection. It's a great idea to use a licensed professional for this task since licensed inspectors typically have a great deal of experience.
Get Pre-Approved on Loan
Once the home inspection has been completed (and if no significant problems have been found), you can start the pre-approval process - an important step that ensures that your loan will be approved before you purchase your house. Check your credit report and see if any derogatory information has been added. It's usually corrected easily with a simple letter from the credit bureau.
Once you have your pre-approval, getting pre-approved for other loans is a good idea. Lenders may require that you get approved for your new mortgage and a car loan to ensure that you can move out of the house on time.
Pick Out a Down Payment Amount
Before the closing, the seller will need to receive a down payment amount. That can be anything from 5% to 10% or more. It's important to ensure that this amount is realistic since you will need it to pay closing costs, taxes and insurance. A large down payment could also help you qualify for a lower interest rate, saving you money in the long run.
Close On the House
When settling on the home, you will need to take care of a few things. You will need to be present at the closing to sign all necessary documents, such as your mortgage loan documents and the final deed to your house. It is important for you to understand everything happening at this time, so make sure that you have someone with you who can explain everything in detail.
There are many ways to search for the right mortgage loan, but finding the right bank and keeping a good relationship with your loan officer is crucial. After all, this all goes towards your future home and whether it benefits your current income. The more you know about different mortgage loan options and the process involved with applying for a mortgage, the easier it will be to find the house you have been dreaming of for so long. Hopefully, this gave you some guidance on your road toward becoming a future homeowner sooner than later!
comments powered by

Disqus