Surprising Things Homeowners Insurance Does Not Cover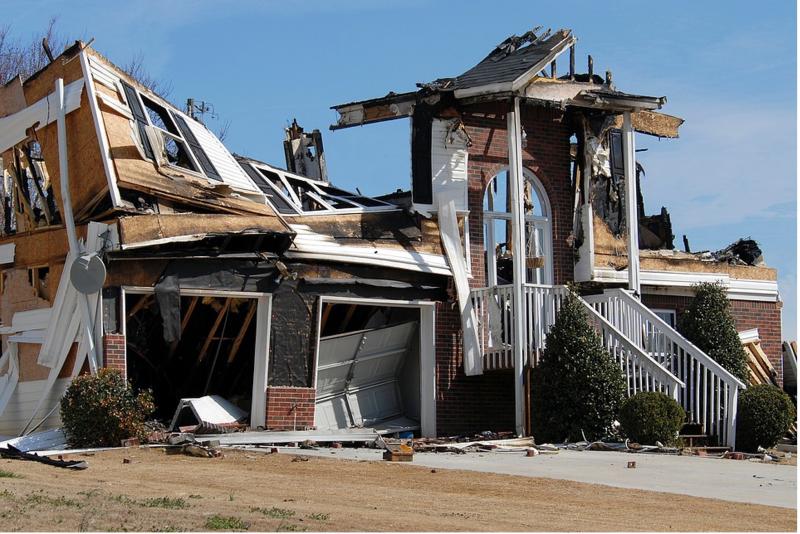 When you own a home, having homeowners insurance is one of the necessary things you will need in your new home. In fact, if you have a mortgage loan, your lender will require you to have homeowners insurance. Homeowners insurance will help cover your home and its contents if something unexpected happens, like a robbery or a fire. It can also protect you against legal claims if someone is injured on your property or if a guest's property becomes damaged while staying in your home. However, your homeowners' insurance policy will not cover everything that might happen to your home. Here, we will look at some of the things homeowners insurance does not usually cover.
Earth Movement
Earthquakes, sinkholes, and mudflows are all considered earth movement and are not usually covered by a basic homeowners insurance policy. However, you can often get coverage for earthquakes and sinkholes added to your policy. You can get your earthquake insurance from the California Earthquake Authority if you live in California. Since there are so many active fault lines in California, it is highly recommended that you purchase earthquake insurance. If your home has improvements to help it withstand earthquakes, you might be able to obtain a discount from your chosen insurance company.
Flooding
Floods are another thing that a typical homeowners insurance policy will not cover. If there is a hurricane, a river overflows, or your area has an unexpected rainfall, and your home floods, your insurance will not cover the damages unless you have purchased a separate home insurance policy for flooding. Water can cause large and expensive damage to a home, and if it is not cleaned up properly, you can end up with mold, which is extraordinarily difficult to get rid of completely. Since insurance companies do not typically offer flood insurance, you can purchase it through the National Flood Insurance Program.
It is important to note here that if a pipe bursts in your home and you have a puddle or small flood, do not refer to it as a flood when speaking with your insurance agent. Since floods are not covered, this may interfere with them covering damages from a busted pipe.
Neglect
People can fall behind on maintenance for their homes; it happens. The problem is when you slack off on home maintenance for too long. If, for example, you end up getting a pest problem and do not discover it until they damage something significant like your home's wiring, your insurance company is unlikely to cover that. If your pipe bursts, your insurance company is likely to cover the cleanup costs.
However, if you get a small pipe leak in the walls or behind your dishwasher that you do not notice for a few months, your insurance company might consider that to be neglect and not cover it.
If your home sustains damage because the gutters were not cleaned out, or your roof needed a repair that did not happen, they might consider this neglect.
Building Codes and Ordinances
If your home is older and parts of it are not up to the current building codes, an insurance claim regarding that part of your property may not be covered. You also might not be able to get the costs of upgrading the details of your home up to make them meet the building codes.
Mold
Mold is a tricky one as far as insurance coverage is concerned. Your insurance might or might not cover it, depending on what caused the mold to begin with. For example, if the mold is because of a pipe burst, it will depend on when the mold is discovered and why the pipe burst; a slow leak like the one we mentioned above is not likely to be covered. On the other hand, if you have mold because of a firefighter's hose putting out a fire, it should be covered. However, mold because your bathroom is too humid is something that your insurance company would classify as preventable and therefore neglect and not covered.
Sewer Backup
If a sewer backs up into your home, it is not covered by a basic homeowners insurance policy, but you can often purchase it as an add-on or a separate policy. A sewer backup includes tree roots growing into the sewer, the stormwater and sewage pipelines combine, outdated sewer systems, and blockages.
Expensive Luxury Items
If you have expensive jewelry or art, their price tags might be out of the scope of your basic insurance policy. However, these policies usually have a limit to how much they will cover for possessions like this, so if you own items that exceed the limits of your basic policy, talk to your agent about getting additional coverage.
Aggressive Canines
There are blacklisted dog breeds that some insurance carriers will not offer coverage on or will charge you extra to insure, no matter how sweet your dog actually is. If your dog bites a guest, a home insurance policy will cover the claim under your liability coverage, as long as the breed is covered by your insurance company. Before you adopt a dog that might be a blacklisted breed — like German Shepherds, Dobermans, Rottweilers, and Pit Bulls — contact your insurance company to make sure you are covered if your dog bites someone.
Pools and Trampolines
It is extremely easy for someone to get seriously hurt or even killed by a pool or trampoline. Since these both come with a high risk, it is uncommon for an insurance company to cover either of these things under your liability insurance. However, some carriers will still offer coverage through add ons, so before you decide to get a pool or trampoline, contact your insurance agent to see if this is something they will cover.
About the Author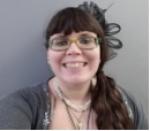 Auz Burger is a freelance writer who specializes in real estate. She has a BA from Washington State University and has been writing and editing professionally for over a decade.
comments powered by

Disqus