Here's Why You Should Buy a Vacation Home in Pineridge Mountain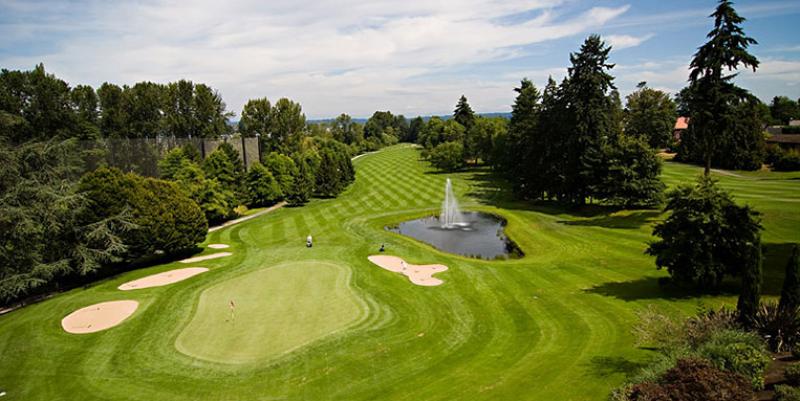 When you close your eyes and picture your dream vacation home, what do you envision? Do you dream of waking up to a gentle breeze that brings the smell of fresh mountain air? Do you imagine the picturesque scenery of a blue lake that's nestled in a green valley? Do you want access to adventure, or do you want to be cozy in a place that cultivates feelings of peace and serenity? If so, you're in luck! In Invermere's stunningly beautiful lake town, you can have everything mentioned above and much more because there are currently unique Invermere homes for sale at the Pineridge Mountain recreational community.
In all honesty, it's somewhat shocking that there even are Invermere homes for sale because the community and surrounding area have so much to offer. Today's article is dedicated to showing you what you're missing and why you should buy a vacation home in Pineridge Mountain.
The Community & Amenities
A vacation home is about more than just spending time somewhere different. It's about experiencing a life that complements and enhances your existing life, and that's exactly what you find when you look at Invermere homes for sale; a window of possibility into a better way of life. That feeling is only possible when there is a beautiful community surrounding you, and that's what Pineridge Mountain is all about.
Located on the warm side of the awe-inspiring rocky mountains, Pineridge Mountain offers a wide range of activities suitable for individuals or family fun. If you love getting out on links, the Columbia Valley is home to the finest golf courses in Canada, and you can take in the breathtaking landscapes while enjoying your favourite past-time. If you're more of a food and community lover, you can check out wine festivals, beer festivals, performing arts, theatre and art galleries or heritage sites year-round. And what would a mountain community be without mountain adventures? Hiking, skiing, snowshoeing, fishing, white water rafting and beaches on one of BC's warmest lakes are all just minutes away.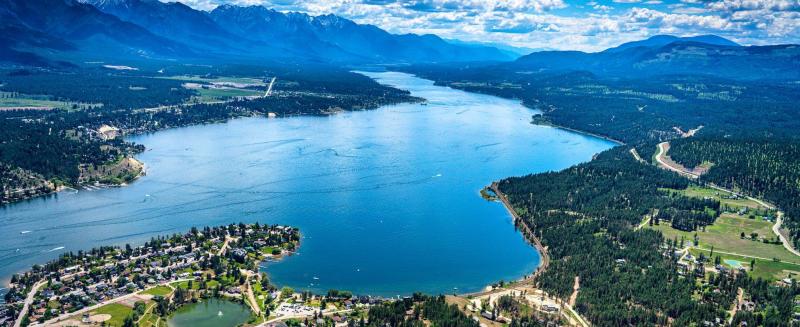 Location, Location, Location
One of the best aspects of Invermere homes for sale is their location. One minute you could be sipping your morning coffee on your balcony overlooking the lake, and 90 minutes later, you could be going on a nature hike in Banff National park or skiing on the slopes of Lake Louise. You could also live next door to our hot springs, where the weather is traditionally 3 to 6 degrees warmer than most of Alberta!
Year-Round Serenity
A drawback of many vacation destinations is that they are usually only viable during certain times, but not at Pineridge Mountain. Due to their incredible location, Invermere homes for sale give you a wide range of idyllic vacation activities, whether it's the prime of summer or the dead of winter. You can't get much better than a vacation where you can go to the beach in July and ski at world-class resorts in January.
Beautiful Vacation Homes
If we're going to be talking about Invermere homes for sale, then we've got to talk about the home themselves! At Pineridge Mountain, you could live in a modern mountain house or idyllic luxury chalet.
Mountain Homes
Vacation homes need to fit your lifestyle like a glove if you want to get the most out of your time away from the usual hustle and grind of everyday life. That's why when it comes to mountain homes, you can build your own or have one designed for you. With large wooded lots to choose from, you can create the type of home that fits your lifestyle. Complete with personalized finishings that bring a unique touch to make your home reflect you and your family. Just take a look at a few of the options you have:
Maintenance Free Craftsman exteriors with a natural blend of stone.
Designer kitchens featuring state-of-the-art appliances & generous cabinetry
Romantic Master Bedroom balconies
Luxurious master baths with large showers
Generous outdoor living spaces
10′ Ceilings
Luxury Chalets
Luxury chalet: that has a beautiful ring to it. Who wouldn't want to own a luxury chalet that overlooks a breathtaking lake that sits in a lush mountain valley? Features of the chalets at Pineridge Mountain include:
Designer Kitchens with five stainless steel applicators
Master Bedroom – Walk-in Closet and Ensuite
2 1/2 bathrooms
Luxurious master baths with large showers
Double Attached Garages
Electric Forced Air with State of the Art Heat Pump – Healthy Heating & Cooling.
If the idea of Invermere homes for sale piques your interest, check out this website: www.pineridgemountain.ca. From there, you'll be able to get even more details about the beautiful Pineridge Mountain recreational community, and if you desire, you can start planning your dream vacation home today.
comments powered by

Disqus